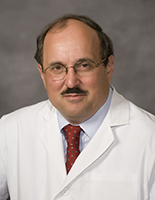 Office information and hours
VCU Medical Center Ambulatory Care Center
417 North 11th Street, 3rd Floor
Richmond, VA 23298
For appointments, call (804) 828-7069
Stony Point Orthopaedic Clinic
9000 Stony Point Parkway
Richmond, Va. 23235
For appointments, call (804) 828-7069
Neuroscience Orthopaedics and Wellness Center
11958 West Broad Street
Henrico, VA 23233
For appointments, call (804) 360-4669
Website: Neuroscience Orthopaedics and Wellness Center
Specializations
Dr. Wilhelm A. Zuelzer specializes in sports medicine, particularly in knee and shoulder injuries.
Board certification and licensure
American Board of Orthopaedic Surgery
Commonwealth of Virginia Board of Medicine License
Educational background
Fellowship: Sports Medicine, Ohio State University
Residency: Virginia Commonwealth University Medical Center
Medical school: University of Texas, San Antonio
Undergraduate study: University of Texas, San Antonio
Professional affiliations
Dr. Zuelzer is a member of the American Academy of Orthopaedic Surgeons, American Orthopaedic Association, Orthopaedic Research Society and the Richmond Orthopaedic Society. He also is a member of the MCV Physicians board and serves on the board of directors of the Virginia Orthopaedic Society.
Recent publications
Saddom, R.L., Bushbaker, R.M., Zuelzer, W.: Knee Bracing,

Sports Medicine and Rehabilitation in Sports Specific Approach

, 1994, Chapter 14, Page 211, Hanley A. Blefus Inc. Publishing.
Yin C, Jiranek W, Wayne JS, Zuelzer W, Cardea J:

Effect of Storage Conditions of Joint Fluid on Diagnostic Techniques of Joint Infection: Bacteria Culture versus per based detection

. Transactions of the Orthopaedic Research Society, 25:1082, 2000.
Sluss J, Wayne JS, Liberti J, Jiranek W, Zuelzer W:

Role of the pN collagen III in determining fibril diameters of tendon grafts used for anterior cruciate ligaments reconstruction

. Transactions of the Orthopaedic Research Society, 25:805, 2005.

Orthopaedic Review and Regional approach to Bone and Joint Problem: MII Musculoskeletal Talks

, MCV Hospitals, Virginia Commonwealth University Health System, May 10, 2000.