VCU Orthopaedic Surgery Interviews will be held in-person this year.
The interview dates are:
Friday, November 17, 2023
Saturday, November 18, 2023
Friday, December 1, 2023
Saturday, December 2, 2023
Please view the presentation below for more information about our program
View Presentation
Clinical Experience
Each year, we accept five new residents into our program to begin their training. Most rotations are located at VCU Health, where there are 15 full-time faculty members representing all orthopaedic subspecialties. Residents also rotate at other locations in the Richmond area, including Hunter Holmes McGuire VA Medical Center and St. Mary's Hospital. Private subspecialty clinics are located at VCU Health at Stony Point and VCU Sports Medicine Center.
There is a night float system in place Sunday night through Thursday night. Weekend call is distributed evenly amongst PGY-2 through PGY-5 residents with five call weekends every 12-week period.
Throughout the year, we have frequent fresh cadaver and sawbone labs in multiple subspecialties, staffed by VCU attendings or invited faculty. There are also anatomy and surgical exposure labs, guest speakers and other presentations scheduled throughout the year.
Conferences
All conferences are dedicated academic time. The conference schedule is:
Mondays, 6:45-7:30 a.m. – Fracture conference

Tuesdays, 5-6 p.m. – Basic science conference for PGY-1 and PGY-2

Thursdays, 7-8 a.m. – Indications conference for each rotation

Fridays, 7-10 a.m. – Orthopedic teaching conference (lectures given by attendings on rotating schedule of topics)

Second Thursday of each month, 5:30-6:30 p.m. – Grand rounds
Rotations
The PGY-1 year is divided into 13 four-week rotations, including six in orthopaedics, three in other surgical specialties, and rotations in geriatric medicine, musculoskeletal infectious disease and musculoskeletal radiology. All rotations are under the direction of the Orthopaedic Surgery Department.
Orthopaedic Surgery Rotations

Veterans Administration (2 months)
VCU Downtown Days (3 months)
VCU Downtown Nights (1 month)

Trauma Surgery (1 month)

Pediatric Surgery (1 month)
Plastic Surgery (1 month)

Surgery Trauma Intensive Care Unit [STICU] (1 month)

Musculoskeltal Radiology (1 month)

Geriatric Medicine (1 month)

Musculoskeletal Infectious Disease (1 month)
PGY-2 through PGY-5 residents rotate in five 10-week blocks, and are assigned to all orthopaedic subspecialties and general orthopaedic rotations. The general structure is that the PGY-2 and PGY-4, and PGY-3 and PGY-5 are paired for most rotations. In the PGY-4 year residents rotate on Spine and Foot & Ankle as sole resident on the service, however most residents get significant exposure in these two rotations during PGY-1, PGY-2, PGY-3 years. All rotations are completed at VCU Medical Center with the exception of the Veterans Administration (VA) rotations.
PGY-2
Veterans Administration (general orthopaedics)

Hand and Upper Extremity

Adult Reconstruction

Sports Medicine

Night Float
PGY-3
Musculoskeletal Oncology

Pediatric Orthopaedics

Orthopaedic Trauma

Research

Veterans Administration (general orthopaedics)
PGY-4
Adult Reconstruction

Night float

Hand and Upper Extremity

Spine

Foot & Ankle
PGY-5
Orthopaedic Oncology [Administrative Chief]

Veterans Administration (general orthopaedics)

Sports Medicine

Pediatric Orthopaedics

Orthopaedic Trauma
There are numerous research opportunities available while training as a resident at VCU Health, including clinical research, quality and safety research, translational research and basic science research. We require each resident to produce at least two publishable research projects over the five years. Ideally, each completed project is presented at regional or national meetings and published in a peer-reviewed journal. We have appropriate help and guidance within the department to see that this happens.
Learn more about our research
Due to COVID-19, the interviews will be held virtually this year. Follow us on the Instagram at https://www.instagram.com/vcuorthoresidency/ or email the Program Coordinator at amber.cox@vcuhealth.org for more information.
We look forward to hearing from you!
Applicants to the residency program must use the Electronic Residency Application Program. Nothing is required outside of the ERAS application and documents requested for upload. All materials must be received by the Nov. 1 deadline.
The residency program director screens applicants based on the following factors:
USMLE scores

Transcripts

Letters of recommendation

Dean's letter
Qualified applicants will be invited for an interview, along with an informal dinner scheduled the night before. This is an opportunity for applicants and residents to interview each other on an informal basis.
On the morning of the interview, breakfast is served and the chair and program director will give a department overview and introduction. Interviews begin at 8 a.m. and end around 12:30 p.m. Each applicant will have several interviews with orthopaedic faculty members and a tour of the hospital, clinics and research lab.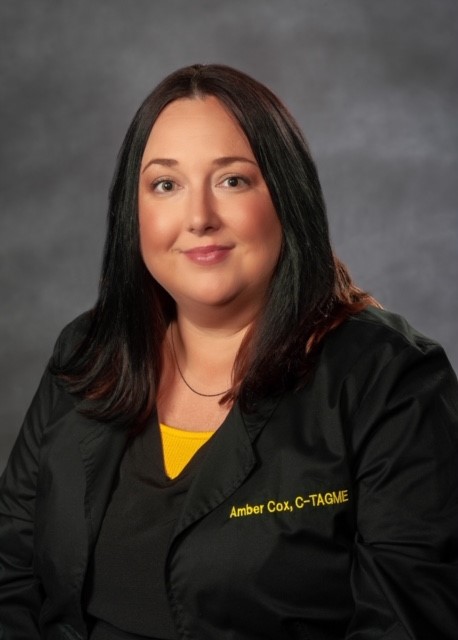 Amber Cox
Residency Program Coordinator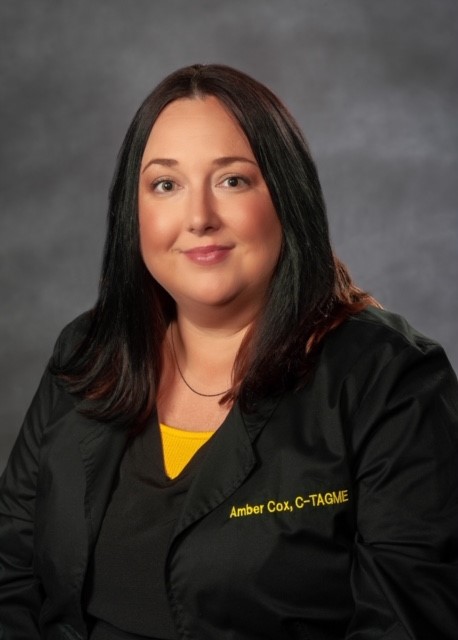 Amber Cox
Residency Program Coordinator
Department of Orthopaedic Surgery
Phone: (804) 827-1204
Email: amber.cox@vcuhealth.org