Education
At the VCU Department of Orthopaedic Surgery, we offer residents and fellows the opportunity to learn in a hands-on environment while receiving thoughtful and immediate feedback from faculty.
All members of the VCU Health community prioritize individual dignity and strive to promote a culture of diversity, inclusivity, and equity in a supportive patient care, learning, research, and work environment.
Residency and Fellowship Programs
VCU Department of Orthopaedic Surgery is committed to outstanding education with adult learning principles. Attending physicians provide immediate feedback after every case. This enables residents and fellows to cement in place aspects of a procedure or presentation they have done well, followed by areas that could be done differently in the future. This type of immediate feedback is essential to young adults learning effectively.
Our residents and fellows learn by providing outstanding clinical care to our patient population in all settings, including clinics, emergency departments, operating rooms, patient care floors and in the conference room with case-based learning.
Additionally, we have integrated the orthopaedic resident/fellow cadaver lab into the curriculum to provide hands-on experience for the learner. The cadaver lab is fully equipped with surgical lights, appropriate operating tables, instruments, power equipment and radiography equipment to facilitate research and learning. These cadaveric dissections are led by committed faculty to provide the best learning experience available.
We also have a nerve injury and repair lab that contains three surgical microscopes and workstations to enable residents and fellows to develop microsurgical skills in a low pressure environment with excellent instruction. Learning on plastic models first, followed by the opportunity to learn on cadaveric or live animals, offers tremendous hands-on experience that translates directly to patient care settings. Additionally, the acuity, scope and high volume of cases seen at VCU Health provides immense and impactful clinical educational experience for trainees.
Our residency program director, Dr. Gregory Domson has earned his master's degree in education to enhance our educational abilities. Our fellowship directors are deeply committed to training exceptional fellows in a manner that complements rather than interferes with resident education.
For Medical Students
Students in their fourth year of medical school who are interested in doing a rotation with the Department of Orthopaedic Surgery should contact Hayley Mathews, Medical Education Coordinator in the School of Medicine Dean's Office at (804) 828-9790 or by email at hayley.mathews@vcuhealth.org.
About Richmond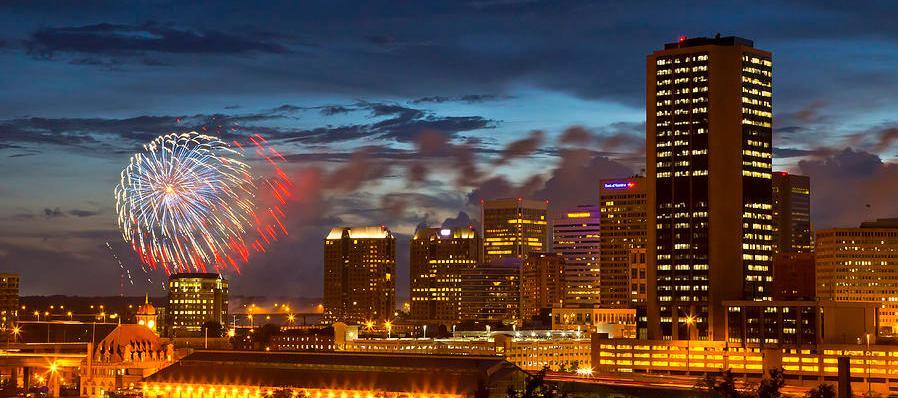 Richmond, the historic capital of Virginia, is located on the beautiful James River and was recently voted the No. 1 river city in America by Outside Magazine. The city's rich history is reflected in its nationally recognized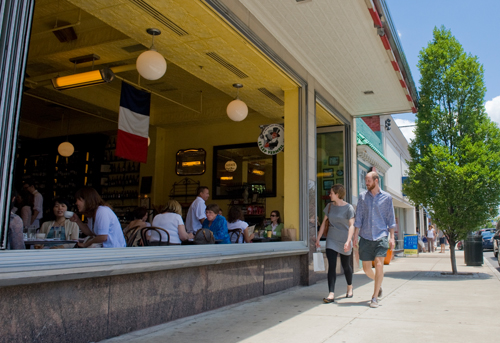 historic landmarks, cobblestone streets and brick sidewalks. The city continues to expand into the future at a steady and thriving pace with its local businesses, nearby Stony Point Fashion Park and Short Pump Town Center, and Fortune 500 corporations. On the arts and culture scene, Richmond has more than 50 museums and art galleries, and a multitude of unique restaurants and shops.
Living in the city is a unique experience. Each of the city's neighborhoods reflects its own distinct character. From handsome, turn-of-the-century Northside communities to the eclectic Fan area with its big-city amenities and small-town charm, there is a wide selection of neighborhoods for urban living. Rural or suburban living also is an option, with most of these neighborhoods a 10-20 minute drive from the VCU Medical Center.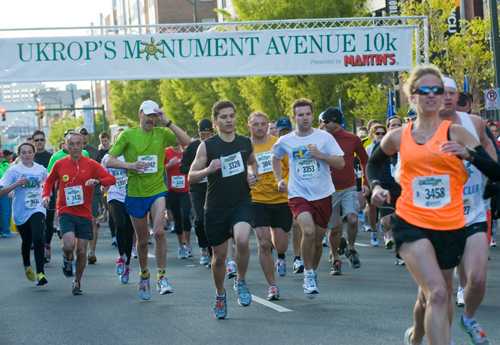 Whether kayaking Class IV rapids through the heart of downtown, taking in the vibrant nightlife and musical palette of Shockoe Bottom, strolling through the gardens at Maymont, or catching one of the games of the Richmond Flying Squirrels, the Double-A affiliate of the San Francisco Giants, Richmond always has something fun to do. There also are many places to explore outside of the city, such as the Blue Ridge Mountains, Washington, D.C., and Virginia Beach, all of which are less than two hours from Richmond.