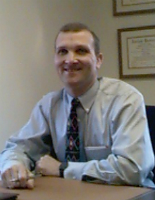 Office information and hours
VCU Sports Medicine Clinic
1300 West Broad Street, Suite 113
Richmond, Virginia 23284
For appointments, call (804) 828-0713
Educational background
Fellowship: University of North Carolina at Chapel Hill
Residency: Family Medicine UNC North Carolina Memorial Hospital
Medical school: State University of New York, Downstate Medical Center
Undergraduate study: Adelphi University
Specialties
Primary care sports medicine
Non Operative sports medicine
Running injuries
Sports injuries
Family medicine
Board certification and licensure
Licensed, Commonwealth of Virginia Board of Medicine
Board certified, American Board of Family Medicine, CAQ in Sports Medicine
Professional affiliations
American Academy of Family Physicians
American College of Sports Medicine
American Medical Society for Sports Medicine, charter member
Richmond Academy of Medicine
Society of Teachers of Family Medicine
Virginia Academy of Family Physicians
Professional achievements
Dr. Petrizzi serves as a team physician for VCU and has served as the Atlee High School team physician since it opened in 1991. He has taken his passion to insure that high school scholar athletes can participate in their sports in the safest environment possible, and has co-developed the SMART (Sideline Management Assessment Response Techniques) Workshop. He also serves on the VHSL Sports Medicine Advisory Committee, its sub-committee on concussion as well as on the Hanover County Concussion Management Team. Dr. Petrizzi serves as the chairman of the High School Team Physician Task Force for the AMSSM and for the Sports Medicine Task Force for the VAFP. He presents at the annual meetings of the American Academy of Family Physicians, Virginia Academy of Family Physicians, American Medical Society of Sports Medicine and the Society of Teachers of Family Medicine, and teaches for the National Procedure Institute.
Dr. Petrizzi has served as conference chairman of the VCU Sports Update in Primary Care since the first meeting in 1995 to the present. Last year's meeting was held at the Kingsmill Resort on Dec. 6-8.
Current research
Dr. Petrizzi's research focuses on the development of the SMART Workshop as a method to increase the number of high schools that will have a team physician.
Publications
The following list includes publications by Dr. Petrizzi through 2012:
Strayer, Scott, Petrizzi, M.J., Reece, Steve, "Fractures of the Proximal 5th Metatarsal", "American Family Physician", Vol. 59, No. 9, May 1, 1999
Petrizzi, Michael J., Petrizzi, Mark G., "Making a Tension Night Splint for Plantar Fasciitis", "The Physician and Sports medicine", Vol. 26, No. 6, June 1998
Petrizzi, Michael J., Petrizzi, Mark G., "Making an Ulnar Gutter Splint for a Boxer's Fracture","The Physician and Sports medicine", Vol. 27, No. 1, January 1999
Petrizzi, Michael J., Petrizzi, Mark G., Miller, Allen, "A Three-Way Splint for Acute Ankle Injury,"The Physician and Sports medicine", Vol 28, No 6, June 2000
Book chapters
Shahady, E.J., Petrizzi, M.J., editors, "Sports Medicine for Coaches and Trainers", 1st and 2nd Ed., The University of North Carolina Press, 1987, 1991.
Petrizzi, M.J., Chapter entitled "Foot Injuries", "Sports Medicine for the Primary Care Physician", 2nd Ed., CRC Press, 1994.
Petrizzi, M.J., Chapter entitled "The Foot", "Sports Medicine for Primary Care", 2nd Ed., Blackwell Science, 1996.
Petrizzi, Mark G., Petrizzi, Michael J., "The Clinics Atlas of Office Procedures, Casting and Splinting of Soft-Tissue Injuries and Fractures", September 2002.
Birrer, Richard, Cataletto, Mary, Griesmer, Bernard, editors, Petrizzi, Michael J., contributing author, "Sports Medicine, Pearls of Wisdom", Boston Medical Publishing Corp., September 2002.
Petrizzi, M.J., Richardson, Dante`, Chapter entitled "The Foot", "Sports Medicine for Primary Care", 3nd Ed., Blackwell Science, July 2004.
Birrer, Richard, Cataletto, Mary, Griesmer, Bernard, editors, Petrizzi, Michael J., contributing author, "Sports Medicine, Pearls of Wisdom, Second Edition, Boston Medical Publishing Corp., January 2006.
Petrizzi, M.J., Chapter entitled "The Foot", "Primary Care of Musculoskeletal Problems in the Outpatient Setting", 2006.
Pfenninger and Fowler's Procedures for Primary Care, Petrizzi, Michael J. Section Editor Eiff Fracture Management for Primary Care, Petrizzi, Michael J. contributing author, Appendix Casting Techniques Step by Step Photos
Videos
SMART Sideline Management Assessment Response Techniques DVD an Instructional DVD for Physicians involved with High School Athletes